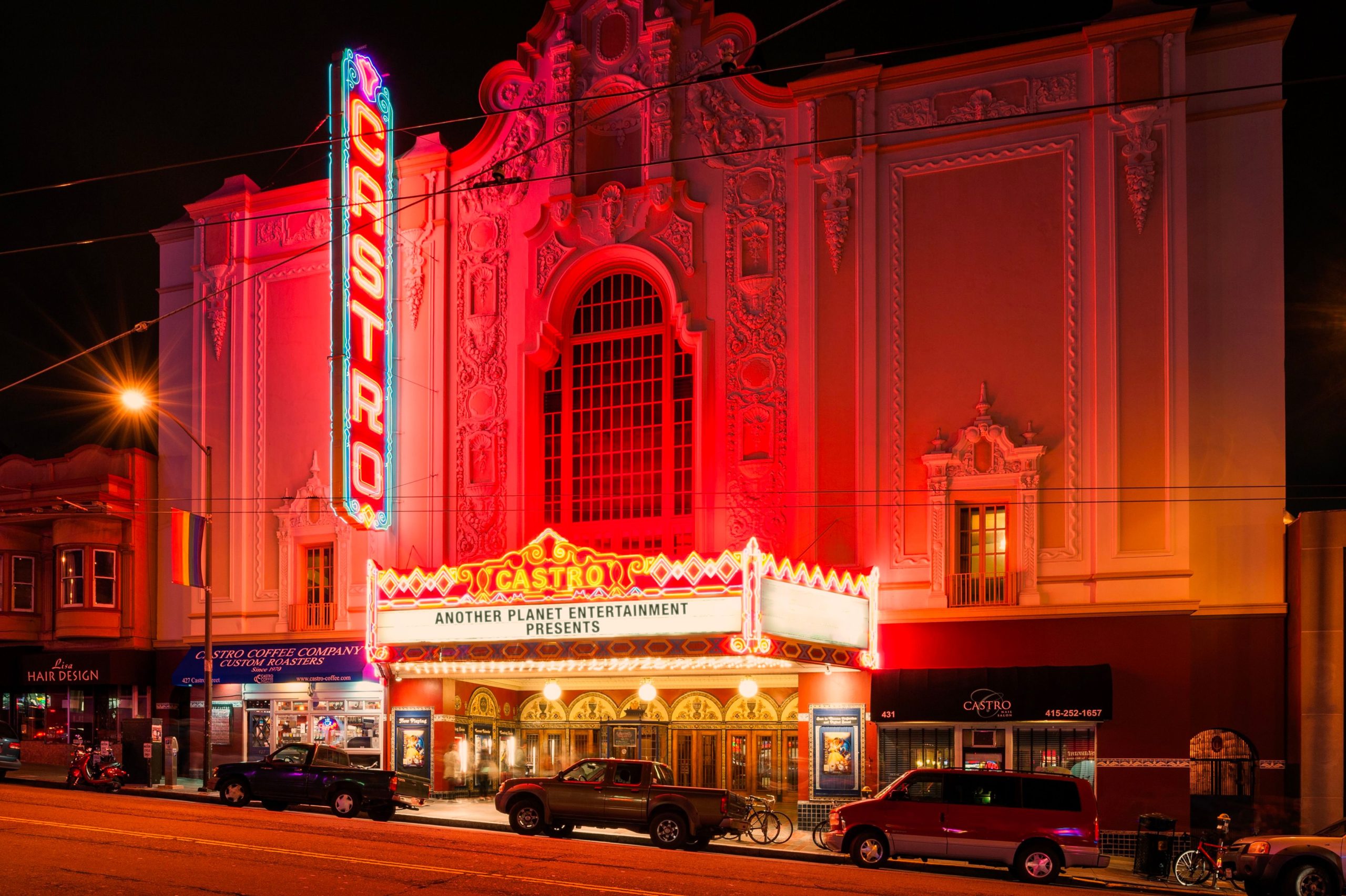 Another Planet Entertainment (APE) is partnering with Bay Properties, Inc., owners of the Castro Theatre, on an evolution and preservation of San Francisco's world-renowned entertainment and LGBTQ+ community landmark.
With a long-standing history of working to preserve and improve historic buildings such as the Fox Theater in Oakland, the Greek Theatre in Berkeley and the Bill Graham Civic Auditorium in San Francisco, APE seeks to enhance the Castro Theatre by implementing significant improvements to the sound, lighting, production, HVAC and the theatre's trademark marquee, among other facets of the building: all of this, always, with an eye to honoring its unique place in the lives of the Castro and celebrating its communities and residents.
"The Castro Theatre is an icon of the LGBTQ+ community, a treasured space for film, music and live performance and a wonderful building that we will upgrade for more use in the future," says Gregg Perloff, Another Planet Entertainment, CEO and Co-Founder. "We want to activate and re-energize the building with that always in the forefront of our mind, making improvements to the customer and artist experience, including dressing room upgrades, restoring the marquee and blade and expanding food and beverage service. We want to present all sorts of programming in the theater – comedy, music, film, community and private events and more. We look forward to further contributing to the culture and economy of this vibrant and diverse neighborhood, and involving the community in our planning."
The families of Bay Properties Inc. have been the sole owner of the Castro Theatre since it was built in 1922 — this institution has stood the test of time as a multi-generational family-run business and beloved San Francisco venue.
"After operating the Castro Theatre for nearly a hundred years, we have chosen to partner with Another Planet Entertainment for the next evolution of our historic theatre," said Chris Nasser Padian, Bay Properties Vice-President. "Another Planet is an ideal partner, as they have a rich history with the City and in rehabilitating historic venues. Bay Properties is excited that the partnership with APE will continue the legacy of the Castro Theatre and Castro neighborhood." For more information and rental inquiries, please contact [email protected].