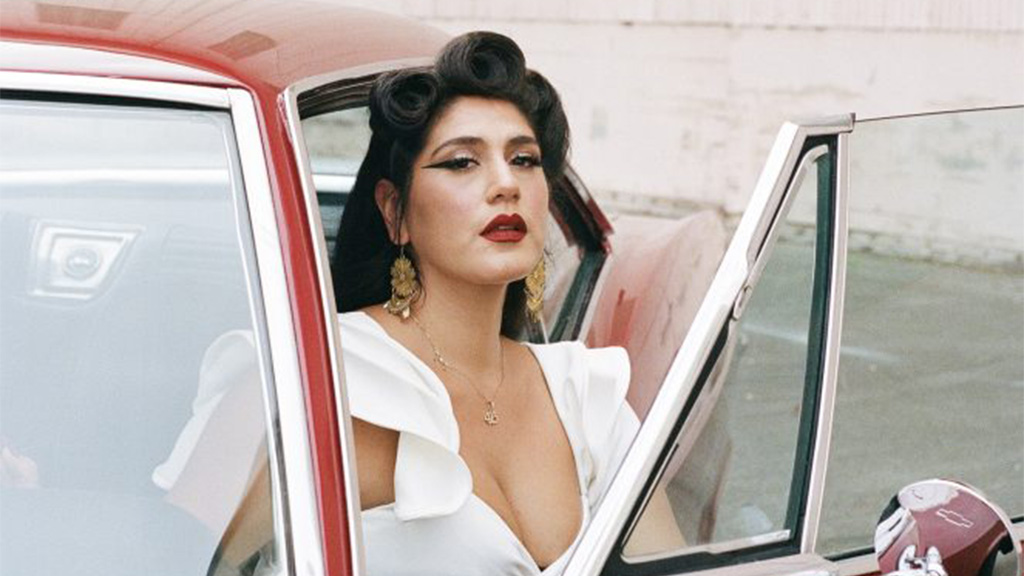 This event is 21 and over.
$20.00 – General Admission (Advance)
$25.00 – General Admission (Door)
*plus applicable service fees
All doors & show times subject to change.
Add this event to your calendar:
La Doña, born Cecilia Cassandra Peña-Govea in San Francisco, California, is a solo reggaeton singer, songwriter and multi- instrumentalist. The Chicana artist began her career at age 7 playing trumpet, and later strings and percussion in her family's conjunto. She also played in a youth salsa band and a Balkan fusion band before synthesizing her unique upbringing in her original compositions. La Doña combines her deep roots in Latin folk traditions like corridos and rumba with the propulsive modern sounds of reggaeton, cumbia, and hip hop.
La Doña coined the term "Femmeton" to describe her auto-referential songs about love, sex, gentrification, and the radical joys of being a queer brown woman in the Bay Area. An activist and educator, she holds her community close- her father, childhood friends, and partner layer live instrumentation, intimate harmonies, and driving percussion over a thick reggaeton beat. Influenced by local muralismo and hyphy sensibilities just as much as global diasporas and climate catastrophes, La Doña's catalog is eclectic, fresh, and urgent.
La Doña was chosen as one of YouTube's Foundry Artists and she has performed recently at Tecate's"El Patio" and Redbull's "EEUU de Bass". Her song, "Quién Me La Paga" was the first of the New York Times Magazine's "19 Songs that Matter Now," for 2020, and her EP, Algo Nuevo, was selected by the San Francisco Chronicle as one of the 6 best albums of 2020. La Doña was awarded the 2020 Yerba Buena Gardens Festival Mini-Commission, and continues to make music.
Coming up in cypher circles and freestyle battle arenas, Tia Nomore forced her entry into hip-hop's boys club. The 28-year-old's claim as Oakland rap's little sister started as a teenager when she would jump into her older brother's rap circles and ditch class to record G-funk- inspired hyphy music. Now a fully realized artist and experienced Oakland emcee with three records under her belt — 2019's Level, 2018's Gooney Tunes (alongside Bruh from Last Night and MVCK) and 2016 Halloween— Tia's fiery wits, lyrical dismantling and command for respect, continue to bring her to new bold artistic territory. The past two years have seen her sharing stages with Princess Nokia and Smino, and releasing singles "DRIP" and "Skirmish," two addictive collaborations with fellow Town girl and rapper Stoni. Tia's role in the forthcoming A24 film Earth Mama will bring her to theaters nationwide in 2023, and cements her status as a beloved Oakland artist on her rise.