Show Cancelled
The Racon Tour: Huey Lewis & Joel Selvin in Conversation
Marines' Memorial Theatre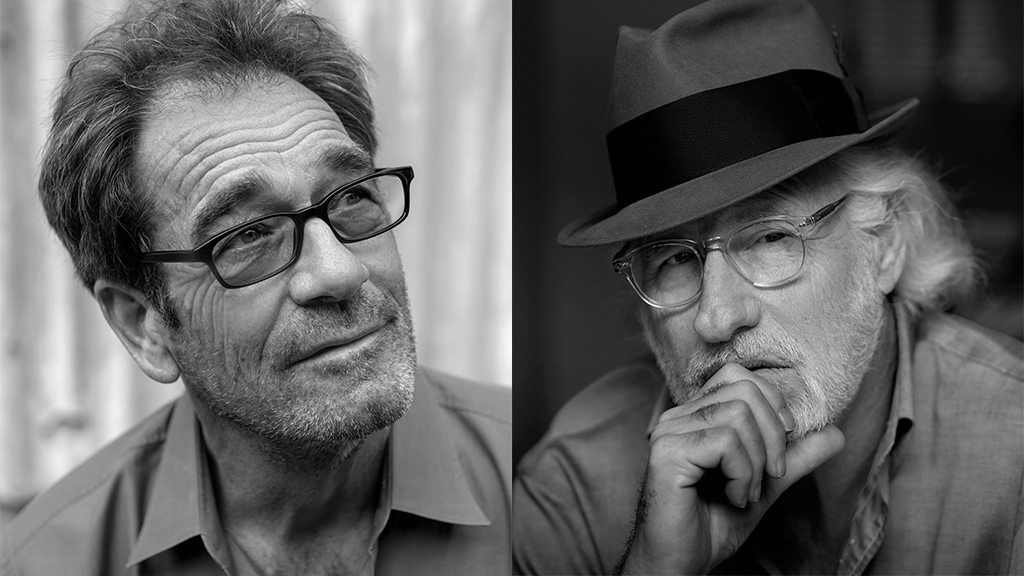 In response to health and safety concerns, our show with Huey Lewis & Joel Selvin In Conversation at Marine's Memorial Theatre on Friday, May 8th has been cancelled. If you purchased tickets directly from Ticketmaster, you will be automatically refunded. Otherwise, refunds are available at point of purchase. Thank you for understanding and we apologize for the inconvenience.
A note from Huey Lewis & Joel Selvin:
"Sorry to have to cancel. Stay healthy and safe!"
This event is all ages
$55.00 – Reserved Seating
$35.00 – Reserved Seating
*plus applicable service fees
Tickets are also available with a $5.00 service charge fee at the Fox Theater – Oakland's Box Office (located on the 19th street side of the theater) on show dates and on Fridays from noon – 7:00pm. Please note all ticket sales are subject to availability.
All doors & show times subject to change.
Add this event to your calendar:
The Racon Tour
Grammy-winning, 30 million album-selling artist Huey Lewis, and longtime SF Chronicle music critic and acclaimed author Joel Selvin, will take the stage together for the first time to swap never-told stories about the nearly half-century they've both spent shaping music history in the Bay Area and beyond.
Every ticket for this event includes a CD copy of Huey Lewis and the News' new album, Weather. You will receive an email with more details about this offer approximately 7 days after your purchase. US/Canadian residents only. Offer not valid on resale tickets.
Huey Lewis may never sing again. It's a heartbreaking revelation that the GRAMMY-winning icon is still coming to terms with, one made all the more bittersweet by the fact that his voice has perhaps never sounded better than it does today. The problem, it turns out, has nothing to do with his vocal cords, but rather his ears.
"When my hearing goes, it's like I don't even exist anymore," says Lewis, who suffers from a relatively rare inner ear disorder known as Meniere's Disease. "It leaves me completely isolated, like I'm living inside a cocoon."
It's against those considerable odds that Huey Lewis & The News are set to release 'Weather,' their first new album of original material in nearly two decades and, quite possibly, their last. Recorded at the band's own Trout Farm studio in Marin County, California, the collection is as intoxicating as it is unlikely, a timeless blend of rock, soul, and R&B that's at once playful and sincere, wry and reflective, witty and wise. Lewis sounds weathered to perfection on the album, delivering infectious hooks with ecstasy and authority, and the band's arrangements are bold and muscular to match, fueled by funky horns, blistering guitars, and dazzling keyboards. Unaware of the ticking clock that would cut their work short, Lewis and his bandmates operated slowly and deliberately in the studio, writing tunes when the muse struck and recording them for the sheer joy of it. The result is a record that captures a legendary group at the peak of their powers, performing with the kind of uninhibited heart and soul that launched them to international superstardom in the 1980s and has sustained them as one of popular music's most enduring and beloved acts ever since.
Joel Selvin is an award-winning music journalist and author known for his weekly column in the San Francisco Chronicle which ran from 1972 to 2009. He worked as the senior pop music critic for the SF Chronicle and additionally has been published in the Rolling Stone, the Los Angeles Times, Billboard, and Melody Maker. Joel can be read here & there by turning an album cover as he has written liner notes for dozens of recorded albums such as Creedence Clearwater Revival's Bayou Country and Pendulum and Journey's Time3. He has written books covering various aspects of pop music – including the No. 1 New York Times best-seller Red: My Uncensored Life In Rock with Sammy Hagar.
In addition to his literary work, Joel has appeared in documentaries about the music scene and has occasionally taken the stage himself as a rock and roll singer. He also launched a podcast called Selvin on the City and has taught classes at San Francisco State University. Most importantly, he can make a mean gumbo.
Music informs the life of Joel Selvin, and through his writing Joel informs others about music – but culture and community and the human beings who make it make their appearance, too.